Another tag, another AirTags success story! Apple's personal tracking device might be controversial, but it certainly helps people find things. The latest development on the subject comes with lost luggage, days of getting lost and helpful airport staff.
Australian YouTuber Shane Miller found himself without his bag full of gear (worth more than $4,500) after flying Singapore Airlines to Melbourne Airport. The airport official told the man that the luggage was somewhere in the world as it missed the connecting flight.
After a few days, Miller's AirTag reported that it had entered the country. Strangely the company that runs the luggage service didn't call and say the guy "Your bag has arrived." Miller tried going through official channels and called the company (16 times all went to voicemail with no call back).
The company responsible for the mishap also has a lost luggage website – but Miller's bag wasn't listed there either. After a week of waiting and nail-biting, Miller simply drove to the airport and used the Find My feature to locate his bag.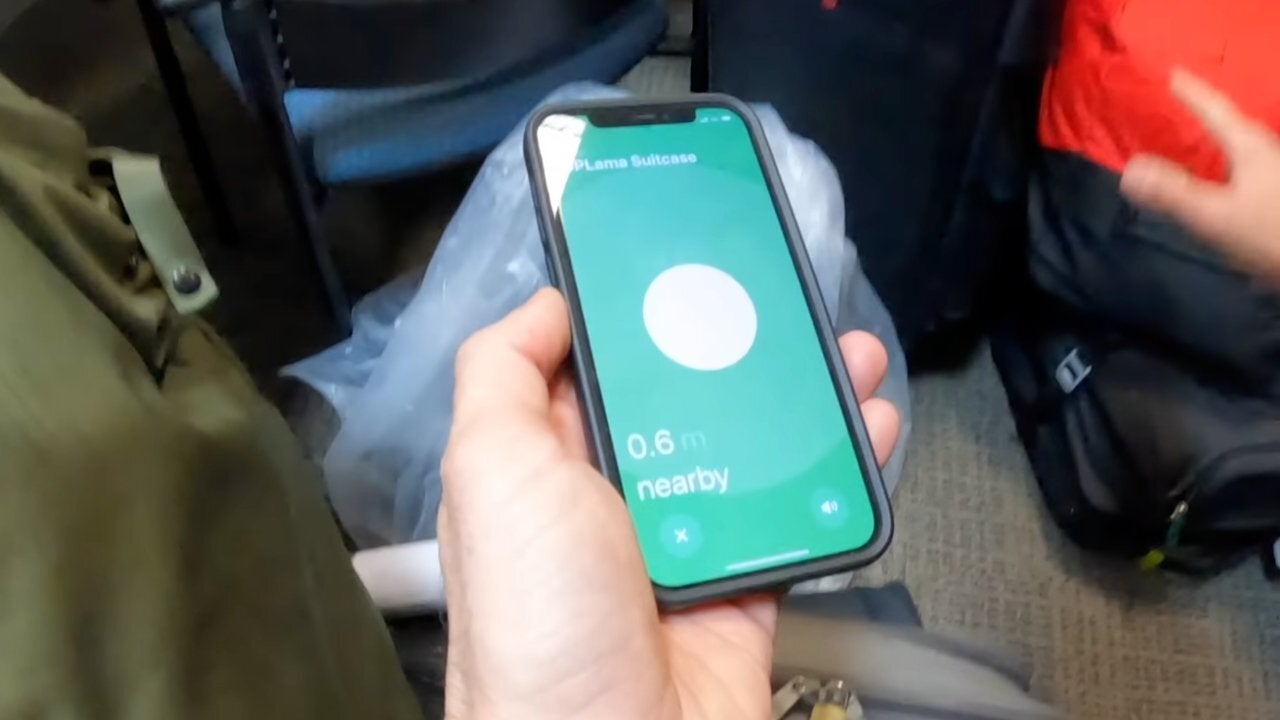 "Long story short, the oversized luggage guy really helped me where I needed to go to get the bag." says Mueller. "Then the last mile was 100% AirTag, so to speak."
"The office staff were very helpful and directed me to the right office." he continued. "And I could tell I was only a few feet from the bag, and when I was around the corner from where the bag was placed on one of their office floors, I was able to get it to beep."
There's a half-hour YouTube video of the whole endeavor, but the gist is that without the AirTags, the man probably would never have found his luggage. Miller is a cyclist who also tests GPS navigators, trackers, and other exercise equipment.
Apple AirTags success stories to date
This isn't the first time AirTags have helped people find their stuff. Already in January, a Double auto theft was interrupted by an AirTag in Texas. earlier this month, Apple's AirTag helped police locate a stolen backpack and apprehend the alleged thief. Another Australian – Graham Tait, a Sydney resident and photographer, used AirTags to recover $7,000 worth of stolen gear.
On the other hand, there are just as many horror stories surrounding this gadget. The intrinsic nature of AirTags means this tracker can be used to track…things – including people who don't want to be tracked. Apple has publicly acknowledged the problem and has enacted a number of anti-tracking measures, but the device's reputation remains ambivalent.