Stock up on chips and beers, because the Dutch get ready for some serious sporting action, even when you're not. But don't worry, non-athletes, there's still a lot going on in June.
Find out what design can achieve
The Internationaal Theater in Amsterdam is hosting the 10th edition of What Design Can Do with a packed programme. How can design help the most pressing social and environmental problems? Top designers and start-ups have all pondered this question and will share their ideas and thoughts in workshops, lectures and interactive networking sessions. 3rd of June. website
Watch a cricket match

If you're not one to happily snore during a cricket match, you're in luck: the West Indies, England, Pakistan and New Zealand all play Oranje in the coming months. It is, say Dutch cricket officials, the greatest season ever for the Dutch team.
The season begins with Amsterdam club VRA hosting the West Indies on May 31 but they will compete again on June 2nd and 4th, followed by England on June 17th, 19th and 22nd. website
Roll up for rugby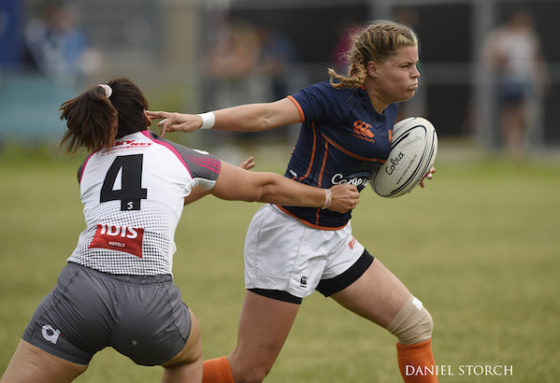 Rugby fans can look forward to more sporting action at the Amsterdam 7s rugby tournament on 4th and 5th June. A total of 70 teams – men and women – fight for the title over two days. You can buy tickets online with a 20% discount quoting DN2022. website
Meet the Nookie Monster
It's not quite Sesame Street, so parents don't take their kids to Avenue Q, which has similar furry creatures, but ones that swear and have sex. This award-winning musical is about a college grad trying to find his way through life. Not everything is cookies and cream, he thinks. June 24th to July 10th. site
Whoop it up at Oerol
It won't be long until one of the country's oldest and most likeable festivals begins on the Wadden island of Terschelling. Celebrating its 40th edition last year, Oerol is a melting pot of international theatre, dance and arts set against a backdrop of sand dunes and hopefully sunny skies.
The program is full of new and established talent sharing and talking about their work. Don't be surprised if a person with a bench appears next to you and invites you to chat: it's part of the Oerol community spirit. 10th-19th June. website
Also visit Crave Festival in The Hague (June 4th), Mañana, Mañana in Laren (June 9-12) ((Gelderland), Best Kept Secret in Hilvarenbeek (June 10-12) and Mystic Garden in Amsterdam (June 18) .
Turn to the Groote Museum with your big questions
"Plants don't mind throwing away the old and superfluous," says one of the exhibits in the brand new Groote Museum next to the Artis Zoo.
Through a combination of art and natural history, the museum tries to shed light on "the big questions", such as: Who are we anyway? There are many interactive things to do e.g. B. put on a cozy coat or monitor the water intake of a nearby tree. Great fun but not cheap at €17.50 for non-museum card holders. website
Take a trip to Greenland
The New Continent, performed by the International Theater Collective Eindhoven (ITCE), is about the resilience of a group of people condemned to be in close quarters. En route to the promised land of Greenland, where they have bought land, their ship breaks down and they are forced to spend their time in the hold, where paranoia soon rears its head.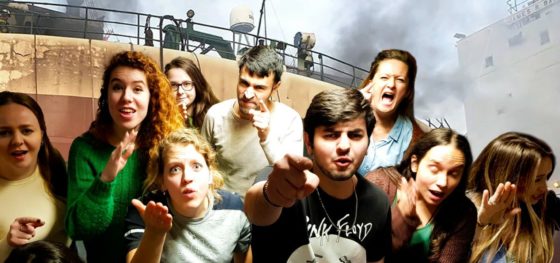 "It's about how people deal with uncertainty," says author and director Geert Niland, "and about empathy for people who react differently to uncertainty than we do." 9th and 23rd June. site
Collect your art on the beach
Museum Beelden aan Zee and Festival Classique have joined forces to organize a cultural day for everyone. Visit the museum by day and see La Traviata on Scheveningen beach by night. For the little ones there will be 9-13 Aadje Piraatje from June 4th. website
Follow the flag bearer
Rembrandt's standard bearer, bought for a controversial €150m to protect him for the nation, is currently touring 12 museums and no doubt driving up insurance costs.
After a month at the Fries Museum, it is now the turn of the Centraal Museum in Utrecht to increase security. The painting will return to the Rijksmuseum in Amsterdam next May. In the meantime you can follow the progress on this website.
Step into paradise in Friesland
Oranjewoud in Friesland, the domain of wealthy people who built their mansions and gardens there in the 17th century, is the lush backdrop for Paradys – Arcadia, an aptly named open-air performance by artists as diverse as Marianna Simnett, Charles Avery , Mercedes Azpilicueta, Diana Scherer, Erik van Lieshout, Augustas Serapinas, Isa van Lier, Louis Le Roy, Kasper Bosmans, CATPC / Athanas Kindendie, Jakob Kudsk Steensen, Alexandra Pirici, Em'kal Eyongakpa, Gregor Schneider and Alicja Kwade. Enough! Until August 14th. site
Fall under the spell of Ararat
The Drents Museum in Assen has set up a spectacular exhibition of archaeological treasures entitled 'The Slayer of Ararat' which takes the viewer through the history and culture of ancient Armenia.
The focus of the exhibition is Mount Ararat, which is not in actual Armenia but is closely connected to it and on which the legendary Noah's Ark stranded after the flood. One of the top exhibits is a fragment of wood said to have come from the ark. Until October 30th. site
Experience more is more in Gorssel
He is Chaïm Soutine, Francis Bacon, Vincent van Gogh and David Hockney on steroids, wrote one critic about the German painter Norbert Tadeusz (1940 – 2011), whose work is now being exhibited for the first time at the More Museum of Contemporary Realism in Görsel.
Subtitled Life as Spectacle, Tadeusz's works are monumental bursts of color full of nods to the masters of the past that might earn him a place in their ranks. Until October 2nd. site
Thank you for your donation to DutchNews.nl
The DutchNews.nl team would like to thank all the generous readers who have donated over the last few weeks. Your financial support has helped us extend our coverage of the coronavirus crisis into the evenings and weekends and keep you up to date with the latest developments.
DutchNews.nl has been free for 14 years, but without the financial support of our readers we wouldn't be able to bring you fair and accurate news and features about all things Dutch. Your contributions make this possible.
If you haven't donated yet, you're welcome
You can do this via Ideal, Credit Card or Paypal.