An Australian study found that although girls continue to benefit from sport, they are more likely to quit sport two years earlier than boys, with participation rates falling sharply between the ages of 13 and 15.
"There are a number of social, psychological and physical benefits of playing sports, but we already know that girls are less likely to ever start, and those who do drop out much more quickly than boys," said Professor Murray Drummond . Director of the Research Center for Sport, Health, Activity, Performance and Exercise (SHAPE) at Flinders University.
"It's important that we understand why these barriers exist and find solutions to attract and keep girls in sport."
In their study of over 2,000 girls and boys, the researchers found that one of the main reasons for the decline in participation was the difficulty in combining study and sport.
According to a recent Canadian report, other common barriers to participation range from culture, lack of time, availability and awareness of sport to shifting priorities, low self-confidence, negative body image, perceived lack of skills and a feeling of being unwelcome.
This is worrying as girls and women continue to derive positive results from sport.
"Throughout the interviews, it was clear that girls benefited a lot from exercise, including nurturing friendships and feeling fit and strong," Drummond said.
The researchers therefore suggested there should be a greater focus on helping coaches, teachers, parents and volunteers to bring out the best in them, since girls who have such role models to look up to are more likely to engage in sports.
"It is vital that clubs and organizations are supported to develop coaching qualities that improve their interpersonal skills and communication to keep girls in sport," said Drummond.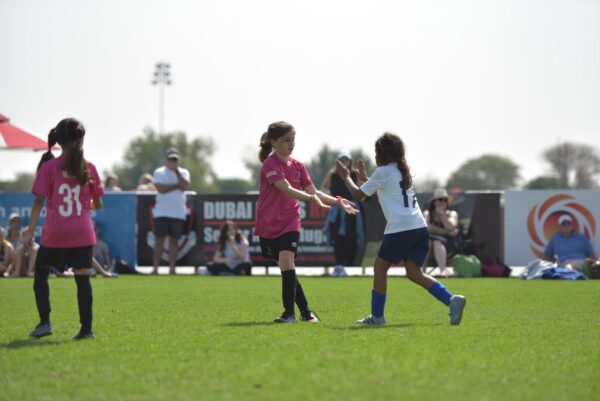 Another recommendation is to shift the focus from performance and gains to increasing confidence and body resilience.
The study found that exercise was associated with greater resilience and body awareness compared to non-athletes.
"It underscores that exercise can be used as a way for teenagers to build and maintain an appreciation for what their own body is capable of, not what it looks like, and to cultivate psychological resilience."
The researchers found that the most popular sports for girls were netball, followed by volleyball, Australian football, dancing and soccer.